Republished with permission from Retail Insider. View the original article here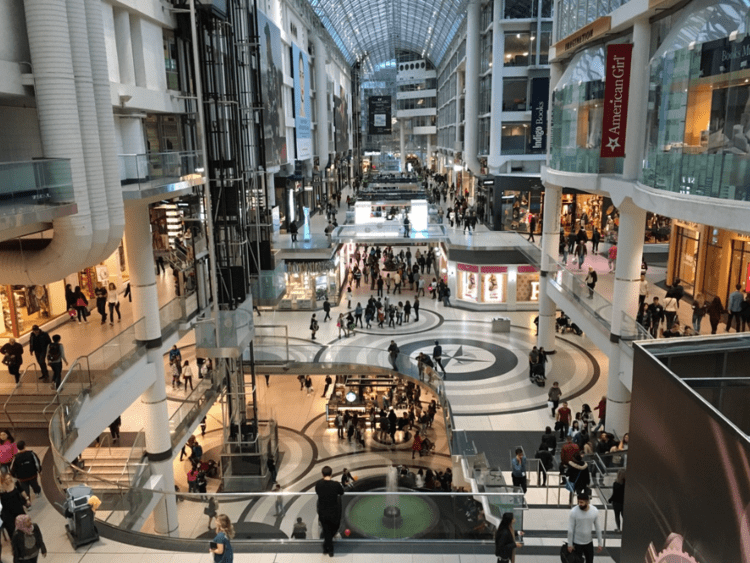 A whopping 90% of retailers in North America are failing to take advantage of a significant marketing channel that they're already paying for, and a new company is helping both retailers and shopping centres address this problem to recover the collective billions in lost consumer impressions and sales to their stores, websites and social media platforms.
Engagement Agents, which launched earlier this year, helps retailers engage their shopping centre's physical and digital marketing channels, which they already pay for as part of their lease.
Unfortunately, very few retailers make use of these marketing opportunities due to logistical challenges, operational and communication issues between their stores and shopping centres, and time constraints. Although the shopping centres seek content and campaigns from their retailers to include in their marketing channels, the shopping centres consistently struggle to obtain the necessary content. Engagement Agents streamlines that process for both retailers and shopping centres.
"It is estimated that 50% of shopping centres in North America will close within the next decade — those that fail to adapt to consumer desires as well as innovate to remain profitable and relevant. We have the solution to a huge, huge problem that has a compounding negative effect on shopping centres, retailers and consumers, along with employment. Also, there are many other risks and costs which we can prevent or mitigate, in addition to opportunities and advantages which we can create for both shopping centres and retailers," says Sean Snyder, President of Engagement Agents.
"As one example, if you visit a shopping centre's mobile/web site or app, as a starting point, click on 'Promotions' or 'What's In Store' and only see 10 retailer promotions out of 200 retailers – that's a huge problem. There is a major disconnect because if you walk the shopping centre almost every retailer has one or more campaigns to promote to consumers, whether it be a featured product, shopping event or sale. This does not give consumers the impression there is anything exciting happening in the shopping centres, and 190 less reasons to come to the shopping centre, when in fact there is! More importantly, one of the risks to the shopping centre and the retailers is that consumers shop outside the shopping centre or at pure-play ecommerce stores.
We're helping both retailers and shopping centre strengthen their relationships, maximize their marketing dollars, providing a measurable ROI, while driving more consumer awareness, excitement and sales!" The physical and digital marketing channels available through shopping centres offer widespread reach for retailers to promote featured products and services, new arrivals, sales, contests, loyalty programs and other campaigns. Many shopping centres have digital directories or screens which feature retailer promotions, as well as a section of their website highlighting retailer promotions. And, in many cases, the shopping centres have email newsletters for communicating such promotions, along with a large social media following to feature the retailer campaigns.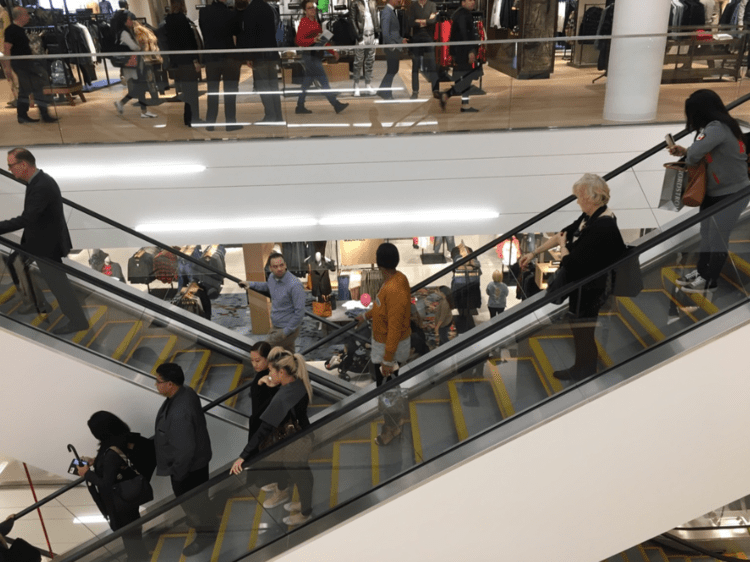 One of the many challenges for retailers is co-ordinating the relevant content with each of the shopping centres in which they have locations. Since many shopping centres currently have their own unique platform, with varying processes and image requirements, providing the appropriate content to multiple shopping centres is a time-consuming and cumbersome process.
"Before using Engagement Agents, one of our many clients, a 140-store retail chain was only obtaining a 26% engagement rate with their campaigns via their shopping centres. Within one week of using Engagement Agents they are now averaging 97% shopping centre engagement per campaign, translating into more impressions and sales to their stores, website and social platforms, while also gaining a competitive advantage!" says Mr. Snyder.
For large retailers, in particular, facilitating campaigns in dozens – or potentially hundreds – of different shopping centres, every time they launch a new marketing campaign, is unmanageable, says Jennifer Baird, President of clothing alterations chain Stitch It, which has 85 shopping centre-based locations.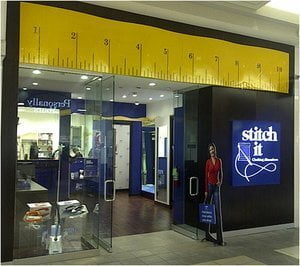 "It would take almost four days to post a campaign, including tracking down the right people, following up, and getting the images and content right for each shopping centre to ensure the campaign was posted," says Ms. Baird. "We contribute a lot of dollars to the shopping centres' marketing funds every month but we were not taking full advantage of the marketing resources our shopping centres provide us."
Engagement Agents changes that. The company has created a solution that simplifies the process of using these marketing channels to help retailers and shopping centres drive sales.
Specifically, retailers can use the Engagement Agents platform to upload their marketing campaigns just once, in order to distribute that content to every shopping centre at which they'd like to highlight the campaign. The Engagement Agents platform automatically formats the images and content to meet each shopping centre's marketing requirements, thus saving both retailers and shopping centres a tremendous amount of time and money, while also helping both parties drive more awareness and sales.
"I absolutely love Engagement Agents and I wish all retailers would use their service. They provide me with all required information we need about a retailer's marketing campaign, eliminating the back and forth, so that we can immediately promote the campaign and drive more sales to their store and our mall!" says Heather Dickson, Concierge Supervisor at RioCan Oakville Place.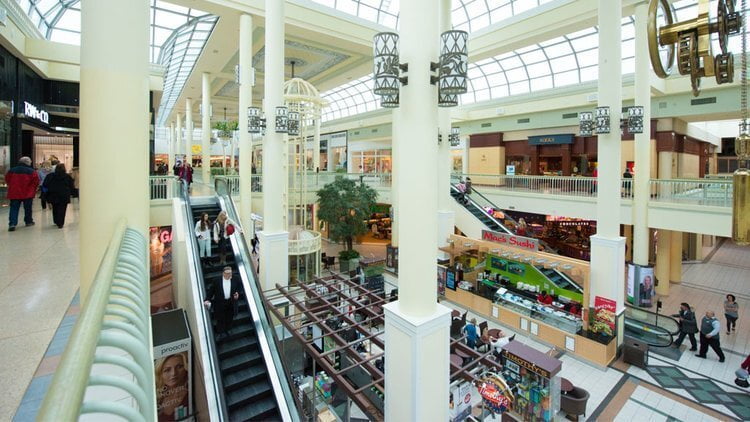 Through the Engagement Agents platform, retailers and shopping centres are provided with a suite of analytics and reporting to track results, help make better business and marketing decisions,which ultimately fosters stronger relationships between the shopping centre and retailer.
"It saves thousands of hours of manual labour for retailers and shopping centres," says Mr. Snyder. "It simplifies the process and automates the distribution of marketing campaigns and much more Engagement Agents provides a win-win-win solution for consumers, retailers and the shopping centres!"
Once the retailers' content is in the platform, shopping centres can easily promote it via their website or apps, in-centre digital signage, email newsletters, social media platforms, and any other marketing channels.
The solution also helps retailers' human resource teams to streamline the distribution of their job postings to the shopping centres' in-centre or online career sections, making it easier and quicker to fill the retailers' talent pipeline.
Stitch It, one of Engagement Agents' first clients, has used the system for several promotions in recent months. Baird says it now takes less than 5 minutes to deploy a campaign across their 85 shopping centres.
"It's so much easier," she says. "Now it's a one-stop process."
Ms. Baird says more and more consumers are relying on the shopping centres' marketing channels for retailer and promotional content, which ultimately benefits customers, retailers and shopping centres alike.
"As more retailers use it," she says. "It's really going to benefit all of us."